"Be an Engineer Power Woman – IT is magic!"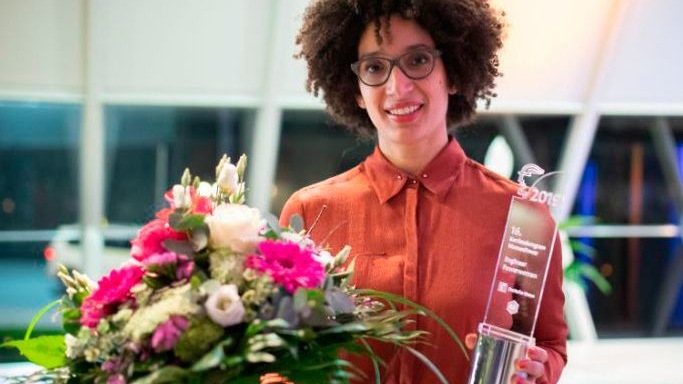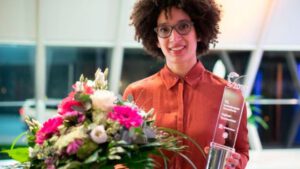 be a power woman – is the Motto under which this award praises pioneer female Engineers for their special contribution to the tech industry. The Engineer Power Woman Award is conferred by the Hannover Messe during the industry trade show, and I am proud to hold that of April 2019.
Digital Female Leader Award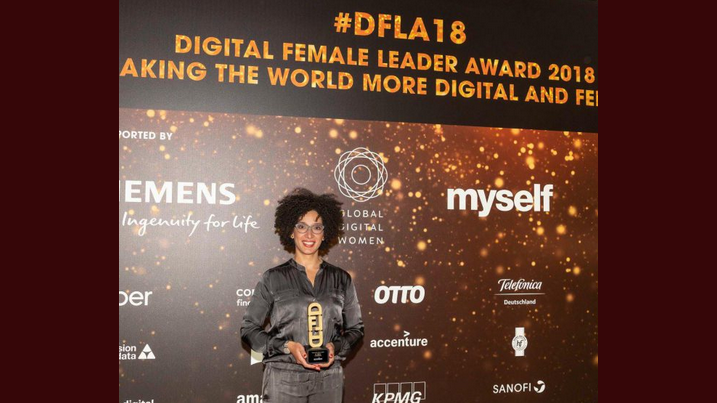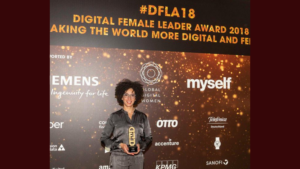 Female experts in the digital industry – this must be an error?! Of course not, there are enough female founders, managers in corporate firms, in politics and society, that all shape our digital future and create a sustainable impact.
With the Digital Female Leader Award – an initiative from Global Digital Women – a stage is given to those pioneers, in order to increase their visibility and fuel further their careers. On that note, I was honored to win the award in the category IT-Tech in 2018 and share my story with the community.
Our world is changing to a pace we haven't experienced before. With technologies like artificial intelligence and blockchain, we are revolutionizing our lives and moving forward to a more automated and intelligent world. Nonetheless, only few women are involved in building those technologies. As one of the measures to change that, I initiated a Women only AI Hackathon in 2018, sponsored by Deutsche Telekom. The aim was to encourage women to participate to hackathons, network with peers and thus feel empowered to get in the driver seat of shaping our future.